Near Real-Time Reflections
Collaboration with Eva la Cour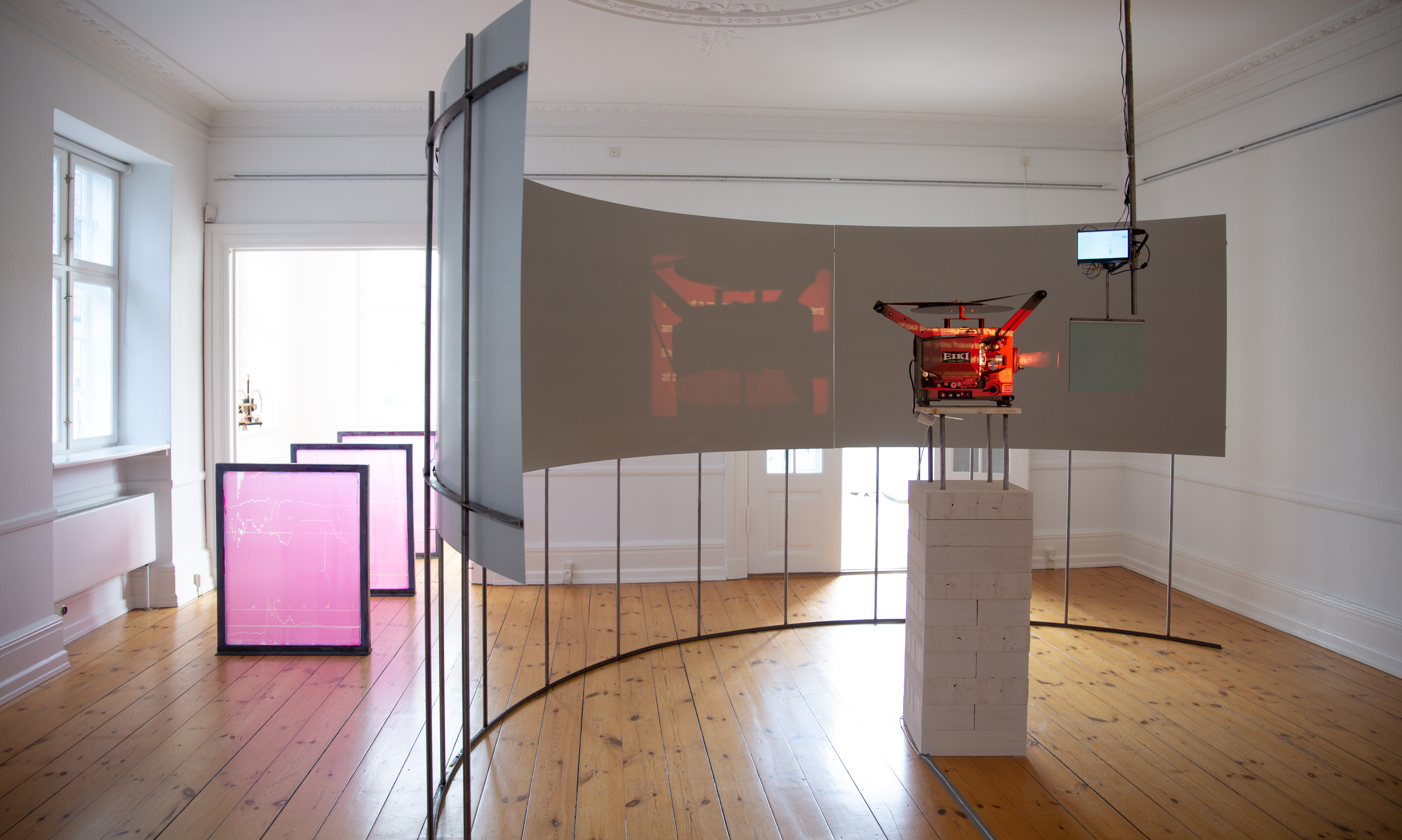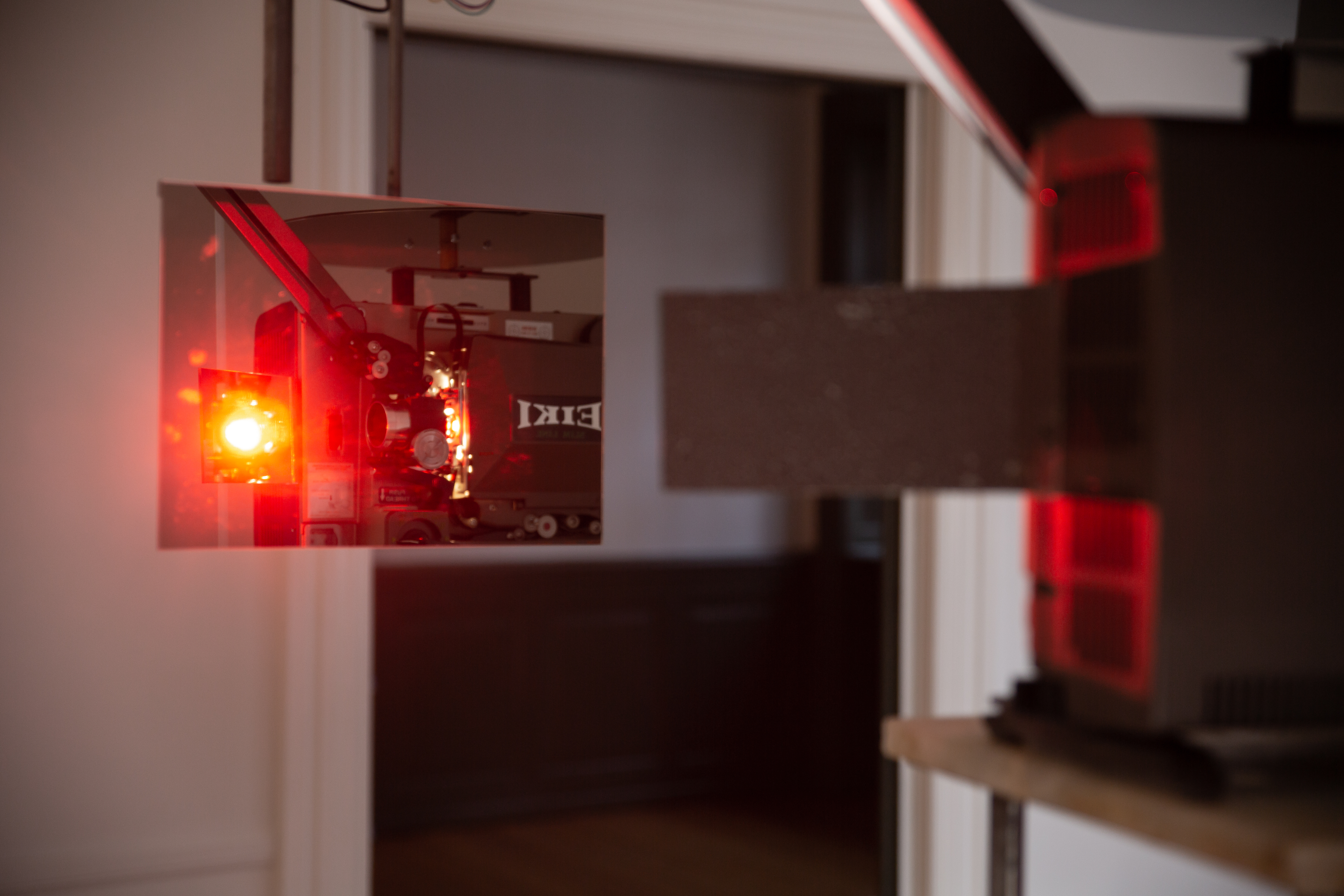 Installation: Kunsthal Kongegaarden, 2022
Documentation: FABU Photography
On a small hill in Qeqertarsuaq, a magnetic observatory has registered disturbances in the magnetic force of the earth since 1926 – disturbances caused by solar storms and visualised in the Northern hemisphere as northern lights (also called Aurora Borealis).
The procedure of registration is carried out by networked instruments situated at particular sites all around the globe. In the work
Near real-time reflections
particular data registered at the magnetic observatory in Qeqertarsuaq, is used to give the installation a life of its own:
A mirror moves and reflects a projected image according to DTU Space's ongoing live-stream of variations in the horizontal force. The 16mm film itself reflects the two artist's own recordings inside the observatory, as well as in surrounding landscapes. The recordings are assemblet with a transscription of a conversation on analogue and historic magnetic observation with Valerie Anselm, Musée de Sismologie et collections de Géophysique in Strasbourg.
Installation: Møstings Hus, 2020
Documentation: David Stjernholm